Announcement
Welcome to the new WTEF webpage! Click around and do everything from donate to our mission, to register for tennis programming and learn about our rich history. The Washington Tennis & Education Foundation is a 501(c)(3) non-profit and exists to serve the youth of Washington, D.C. through after school educational support and tennis instruction.
Our Thanksgiving Tournament is open for registration!

Comprehensive programming in your community
WTEF offers comprehensive tennis and education programming at WTEF East, our 50,000 square foot facility in Ward 7; WTEF West, located at Rock Creek Park Tennis Center – home of the Citi Open; and in DC Public Schools. We provide high quality afterschool academic, tennis and wellness programs in a safe, trusting environment. Our programs empower students to achieve their highest potential by helping them develop meaningful values and critical life skills that will lead them to make constructive choices. WTEF builds life champions.
"WTEF's mission to TRANSFORM lives through tennis and education is noble and unparalleled."
– John Borden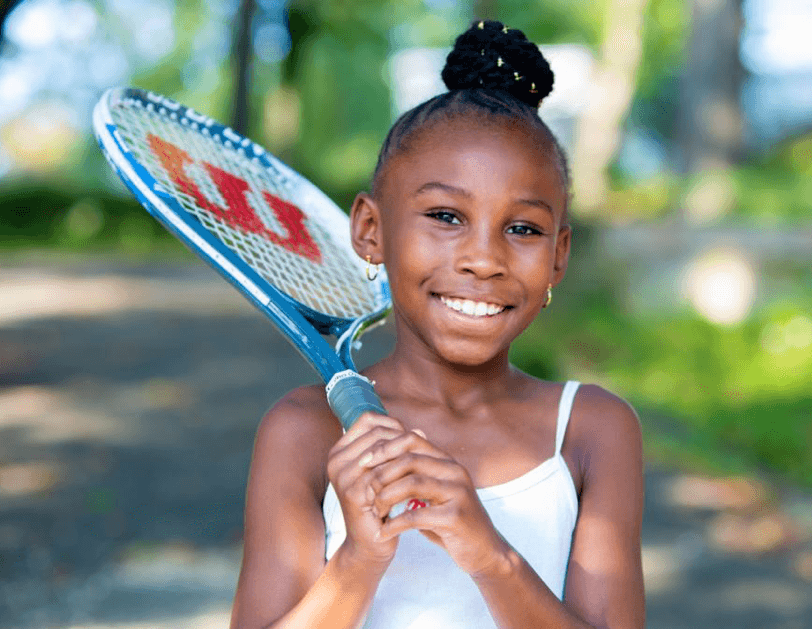 88%
Of students receiving reading support finished the 2022-2023 school year at or above grade level
9
USTA event champion or finalist performances by WTEF players in 2023
95%
Of students assessed at the end of the year were at the highest testing level or had improved their reading level
10,320
Nutritious meals made available to CFE Summer Campers
74%
Of CFE students tested improved their math test scores through the 2022-2023 school year
6
Alumni getting first hand job experience and getting professional development training through WTEF this summer
Trusted by Global Leaders
WTEF is a leader in afterschool time academic support, seamlessly blending tennis instruction with education, extra-curricular STEM programs and life skill training. We are proud to partner with organizations that align with our commitment to education, tennis excellence and community.
WTEF's mission is to build life champions. We give children and youth a safe environment they trust and where they can excel. We empower them to achieve their highest potential by developing meaningful values and critical skills that lead them to life-long success. We do this through a pathway of continual academic, life skills and tennis instruction during after-school and summer camp hours.